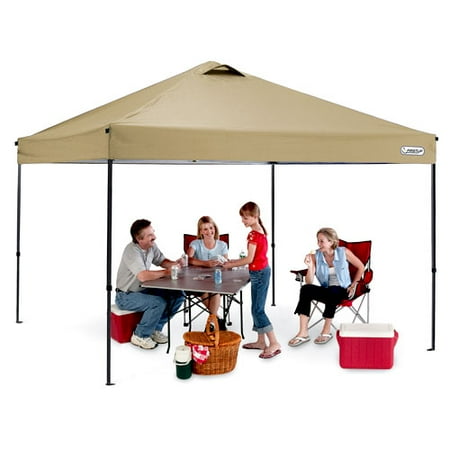 Brent: I started writing in this space about how the beloved TED talks organization is the latest to get embroiled in a sexual harassment controversy.
But it's a beautiful Friday afternoon, and I think I'd rather kick us off by sharing a 5-minute video segment from the New York Times that shows people who have known each other all their lives discussing love and going through the publication's 36 questions that bring people closer together. That's a better start to the weekend.
Alright, let's kick a Beat and drift off into the weekend…
---
The Big One
A breakdown on the day's biggest Inno story.
SailPoint Exceeds Expectations with a $240M IPO 
It's been a big week for Austin tech. Bumble's valuation reached unicorn status. Tiff's Treats closed a $25M investment. And, today, an IPO.
SailPoint Technologies, an Austin tech company that provides identity management and security, priced its offering higher than expected. And it raised more than expected, too.
SailPoint, which started trading today, priced 20M shares at $12. That's above the $9-$11 range expected coming into its IPO. The company raised $240M from the IPO. The share price means SailPoint enters the New York Stock Exchange with a $1.08B market cap.
And investors were biting. The price briefly climbed up to $15 a share in trading today before settling back to $13.70 as of 2 p.m.
SailPoint's IPO marks a huge exit for the Austin tech startup, which was founded in 2005 by CEO Mark McClain, Chief Strategy Officer Kevin Cunningham and Jackie Gilbert. Their identity management software gives enterprise-scale businesses a variety of solutions to detect security threats. They have 825 clients worldwide, including Virgin America, Western Union and OfficeMax.
SailPoint raised $21M in VC money from Austin Ventures, Silverton Partners and Lightspeed Venture Partners. Then, in 2014, it sold a majority stake to the private equity firm Thoma Bravo.
These are the TRUE entrepreneurial leaders in austin. Tivoli – Waveset – sailpoint. McLain and Turner aren't always in the news but sure know how to build companies from scratch! #trueaustinentrepreneurshttps://t.co/OQtdS2QMI6

— Venu Shamapant (@vshamapant) November 17, 2017
---
Making Moves
Inside the people, companies and organizations making moves today.
Upland Software Makes $50M Acquisition
Upland Software, which IPOed in 2014, made its largest acquisition to date. The enterprise work management software company scooped up Chelmsford, Mass.-based Qvidian Corporation for $50M cash. Upland says the deal will help them make $19.5M more in annual revenue — and $17.3M of that will be recurring.
This is the latest and biggest in a string of buyouts. In July, Upland acquired Waterfall International Inc. out of San Francisco. Before that it had acquired Massachusetts-based Omtool Ltd., which sells secure document storage and sharing software, for $19.2M. That was fueled, in part, by the $90M line of financing Upland secured in 2016 from Wells Fargo Capital Finance and CIT Bank. Upland has now made a total of at least 13 acquisitions since its founding by JackMcDonald in 2013.
Upland is forecasting its annual revenue for the year ending Dec. 31 to total $96.7M to $97.7M.
Techstars Austin to Move In Next to Yeti Flagship Store
Techstars will soon be moving down the street and over the river from its current location on the second floor of the Kreisle Building at 412 Congress Ave. Their new location at 220 S. Congress Ave. is in the building just southwest of the Ann W. Richards Congress Avenue Bridge that houses Yeti's flagship store. The ABJ broke the story this morning along with news that Austin's Cielo Property Group is planning to sell the building.
The 220 S. Congress location will also be home to Techstars' newly launched Techstars Impact Accelerator, which we wrote about recently, and Techstars Ventures.
Springdale General Construction Evolving 
Freelance writer Adam Rosenfield recently attended a hard hat tour of Springdale General, the East Austin mixed-use development back by Dan Graham's firm Notley. The site, still under construction, includes 15 industrial buildings with 165K sq. ft. of office space on the ten acre campus. The development is 65% leased, with tenants like the Texas Book Festival, HousingWorks, The Brown Firm, Austin Monitorand AIDS Services of Austin in the Center for Social Innovation. Read more here.
---
In The Know
The stories you need to read today.
– Women in tech see today's Stitch Fix IPO as a milestone (Recode)
– Trump administration has plans to wipe out work permits for H-1B spouses (San Francisco Chronicle)
– Hollywood Hitmaker Plans to Fund Next Blockbuster With Crypto(Bloomberg)
– Austin's Smart Mobility Roadmap (Austin Tech Alliance)
---
In The Community
The events and happenings to know about tonight and this week.
Coming Up
Education First Fall Fundraiser (Saturday)
PyTexas 2017 (Saturday and Sunday)
Wizard World Comic Con Austin (Saturday and Sunday)
East Austin Studio Tour (Saturday and Sunday)
Thanksgiving (Nov. 23)
Mobility X Pitch Contest (Nov. 29-30)
Unconscious Biases (Dec. 6)
Texas Venture Labs Venture Expo (Dec. 7)
Capital Factory Winter Job Fair (Dec. 7)
DivInc's Demo Day (Dec. 8)
---
Keeping Austin Weird & Wired
The fun stuff
Hey Y'all… It's Friday! 
It's gonna be a beautiful weekend. Head out and enjoy that sunshine like the outgoing Austinite that I know you are.
source:-.americaninno