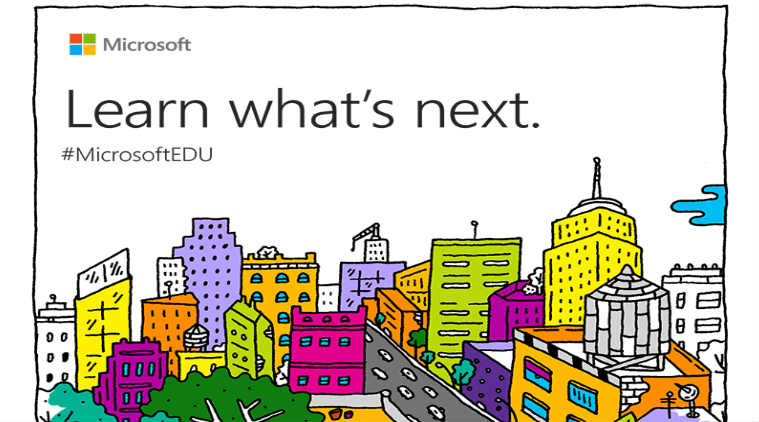 Microsoft is holding an event in New York on May 2, and it's widely expected to unveil Windows 10 Cloud. Although the company has not confirmed what it will be announcing, a leaked document obtained by Windows Central seems to confirm the minimum hardware specifications for Microsoft's Windows 10 Cloud-based laptop.
A leaked slide details that a basic system needs a quad-core processor (Celeron or better), 4GB RAM, 32GB storage (64GB for 64-bit), fast eMMC or SSD storage and a battery larger than 40 watt-hours. The publication compares battery life and other performance benchmarks against Google's Chromebooks. The document also notes Chromebooks are faster to boot (10 seconds), whereas Windows machines takes 15 to 5 seconds to boot.
Also read: Microsoft to hold event on May 2, likely to focus on Windows 10 Cloud
Speculation has grown in recent weeks that Microsoft is planning reveal a Chromebook competitor. Microsoft's invite itself confirms that event will be an education-focused. According to reports, the event is internally code-named 'Bespin' the Star Wars planet that hosts Cloud city. The Cloud-based operating system will likely to compete with Google's Chrome OS in the education market, where the latter OS has the lead over Microsoft's Windows OS.
ZDNet's Mary Jo Foley reports that Windows Cloud 10 will be a strip-down version of Windows 10. The platform will only run Unified Windows Platform (UWP) apps from the Windows store. Foley claims that Windows 10 Cloud will be similar to Windows RT, which was a mobile OS that was announced in 2011.
Many people are expecting a new hardware to be announced alongside Windows 10 Cloud.  According to recent claims, the device is dubbed as the 'Windows 10 Cloudbook' and will be a low-cost machine. At this point, Microsoft isn't telling anything about the upcoming Windows 10 Cloud. If the company is indeed making a Chromebook competitor, we will know all the details on May 2. The event will be live-streamed on Microsoft's website.
[Source:-indianexpress]